13 Cliches That Are Completely Accurate
Cliches are like marmite - you either love em' or you hate em'. I happen to love them! I use cliches pretty much every chance I get. Don't worry, I don't go round telling everyone that an apple a day keeps the doctor away. I'm talking about the cliches that are true and actually pretty inspiring and often comforting. I know a lot of people eye roll at cliche phrases nowadays so I tend to say "cliche but true" before I use one. If you were to look back through my old posts, you'd probably spot plenty of hidden ones. But I'll just lay out 13 of my faves:
. . .
~ABSENCE MAKES THE HEART
GROW FONDER~
. . .
~DON'T JUDGE A BOOK
BY IT'S COVER~
. . .
~THERE'S NO TIME
LIKE THE PRESENT~
. . .
~TIME FLIES WHEN
YOU'RE HAVING FUN~
. . .
~LOOKS CAN
BE DECEIVING~
. . .
~DON'T COUNT YOUR CHICKENS
BEFORE THEY'VE HATCHED~
. . .
~EVERYTHING HAPPENS
FOR A REASON~
. . .
~LAUGHTER IS THE
BEST MEDICINE~
. . .
~IT'S BETTER TO HAVE LOVED
AND LOST, THAN TO HAVE
NEVER LOVED AT ALL~
. . .
~BE THE CHANGE YOU WISH
TO SEE IN THE WORLD~
. . .
~LIFE IS WHAT
YOU MAKE IT~
. . .
~LIFE GOES ON~
. . .
~IT'S NEVER TOO LATE TO
BE WHAT YOU MIGHT HAVE BEEN~
. . .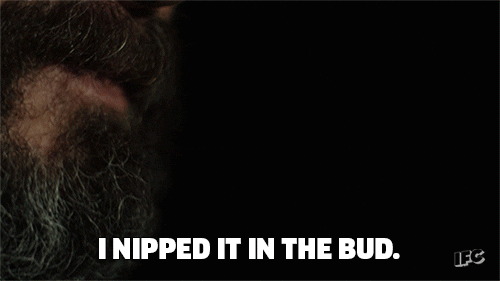 Ahhh... cliches are the best aren't they?
So do you love em' or hate em'?
Do you have a personal fave?
Let me know in the comments below.
Love, Han
xo